Grab some popcorn and make sure you turn up the volume up HIGH,
this is probably my best Sonic Comic Drama yet
.
I'm immensely proud of this production, immensely pleased with
Kovabomb's
performance as
Enerjak
(
boy he kicked ass, some of his lines are unforgettable - "It seems that you've scuffed my helment - HOW RUDE!!" & "... the power... Yeeeeess!"
) and
Brenda's
performance as
Jani-ca
(
my most favourite performance of hers is when she is casting her magic with the Sword of Acorns to steal back Enerjak's powers and contain them altogether - by the power of the trademark 'Echidna Heritage Chant' aka "The servers were the Seven Chaos. Chaos is enriched by the heart! ..."
).
Oh and because
I couldn't help but love Silver the Hedgehog
, and that I have this hint of
ego
when it come to voicing the character, I gotta say that I vastly improved on my vocal performance for this guy (
and I don't care if people think otherwise! I'm proud of what I recorded! So eat that! lol
). He was a lot of fun to voice as - the fighting spirit, pain, and benevolence portrayed (oh and being his usual cool self of course).
Time travellers with telekenesis powers and a kind heart totally rock.
Also, I can't believe that it's already been a month since I released the most recent
Sonic Comic Drama: 'A Rabbot Reunion'
.
It took me three weeks to complete this
- I'm getting better at it! Anything that is at least 15 minutes long for a SCD project will take at least three weeks to
finalise from start to the end product.
Within the time this is what I do
: I need to consult voice actors for the roles, I need to immerse myself and understand fully how the BGM will fit into each scene, I'll need to create the intro (
and outro in some cases
) for the 'Sonic Archie Scene Selects' interface, I need to do my vocal recordings should I be playing as a character, I'll need to enhance and edit the vocal recordings of my own and as well as the recordings sent in by my VA crew, then I compile the entire audio together through a series of VA recordings, SFX's and BGM, following that I do the video editing that incorporates the sound that will follow the comic art narrative, at times I'll throw in some bonus art to supplement new scenes of my own or even enhance certain moments that already exist in the comic art, finally I create the credits that will acknowledge the original copyrights, render the video and upload it on Youtube - all in the space of three weeks. Not bad since it's been an improvement from my previous project a year ago - The Silver Saga (
The Animated Adaptation
).
Now you know how the process works how about I tell you what I think of the results of this audio visual production?
Well I'm feeling super tired as per usual but immensely proud and satisfied that it's complete. Projects like these don't come so often in the context of the Sonic Archie fandom but I aim to entertain AND more importantly get people to start following this amazing series (
and actually buying the comic - legitimately - to support it like I do
).
Anyways to the Sonic Archie Publications crew
you don't need to say anything back if you happen to see my stuff, I'm just happy to have the privilege to share with you my vision of the stories you guys make - and how I read it in my head every-time I get the chance (whether it be at the comfort of my old folk's home, at work during a break or even at the good old' bathroom (
screw the newspaper! Ha ha!
).
To my fellow voice actors - Kovabomb

and Brenda

- once again your vocal performances were most impressive and I thank you for being special guests to this very special SCD project - because it marks one year after my very first and proper production way back in October 2011. Oh and you guys have Kovabomb to thank for too - he was the one who gave me that little extra bit of motivation to finish off what I started. We'll celebrate later buddy. *thumbs up*
Alrighty then, time for a break. In fact screw the break I've got a Secret Freedom fanart piece to finish off! Ha ha...!
Oh btw, please do
give a shout out to Evan Stanley

, it's her
birthday today
so don't forget to give your cheers to her!

I'm THIS CLOSE!!!

So far
I've completed 10 minutes worth of video
. I've only 4 more minutes left to finish this off entirely. SO CLOSE! SO CLOSE!!!
Oh and Silver has these messages to share with you. Completely random. Young viewer discretion advised... (
paah, whatever...! lol
)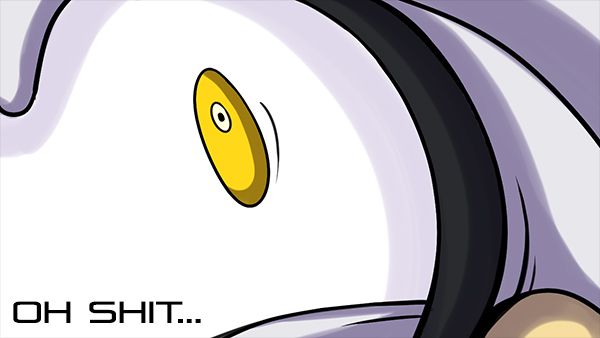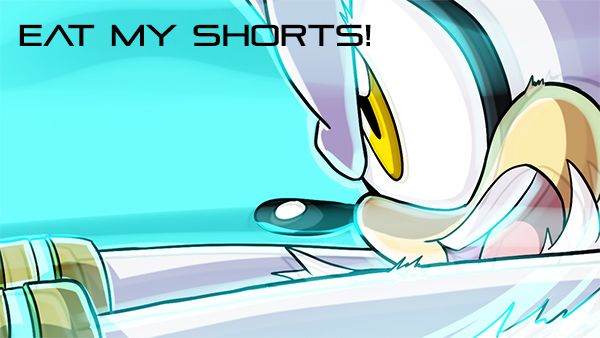 See you guys real soon for the premiere! I CAN'T WAIT!!!

2 More Days To Go!!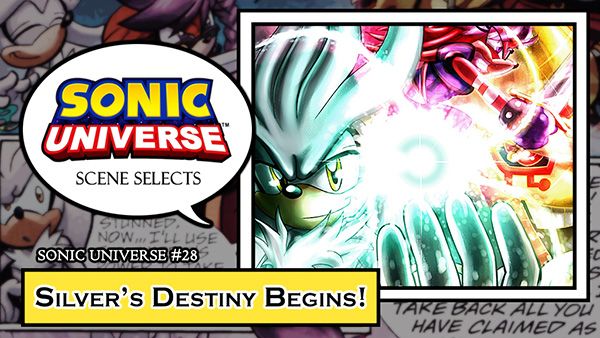 Join us for the premiere of
'Silver's Destiny Begins'
on the
28th October 2012
!!
This
Sonic Comic Drama
adaptation of popular American all-ages comic -
SONIC UNIVERSE #28
will feature the voice talents of:


&

2 more days to go people!
I'm so excited that I can't wait to show off the next Sonic Comic Drama that I've been working on for the past few weeks!
Hope to see you all reall soon. You can listen to me
scream in pain
when demi-god
Enerjak kicks my butt
on one of the scenes! Mua ha ha! XD Fun times.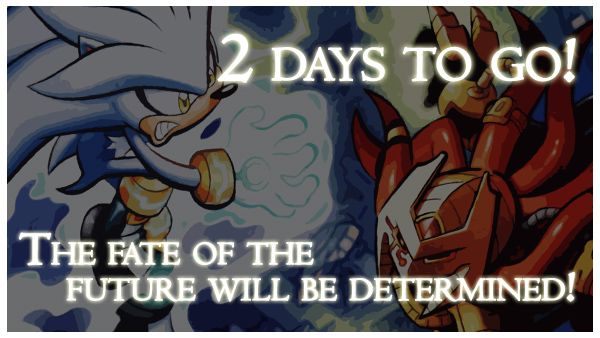 If you haven't seen the preview yet you can check put the video link just below ya.