GRAND HUNTER Book 01 Front Cover - Preview
(16th July 2010)
Pretty much what the title says. Enjoy.

Behind the scenes with Adobe Photoshop 7 - Part 01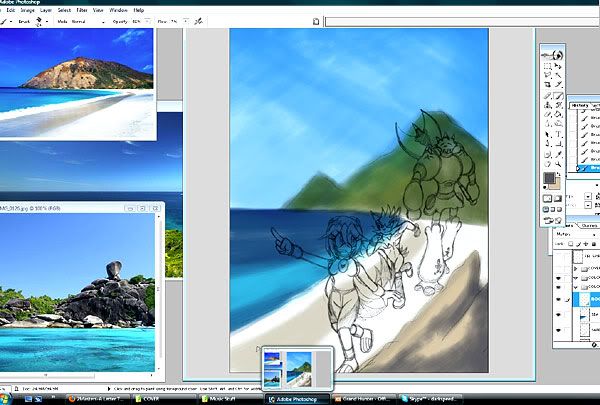 Behind the scenes with Adobe Photoshop 7 - Part 02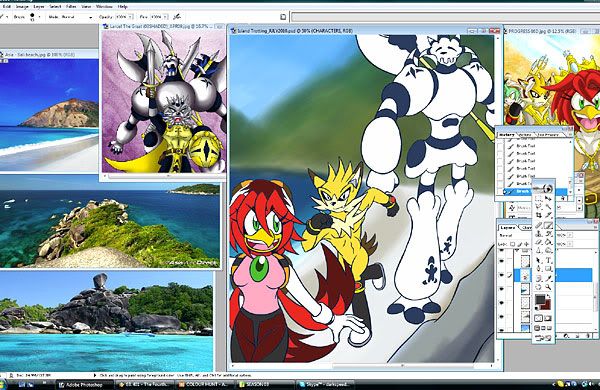 Island Trotting - SKETCH PHASE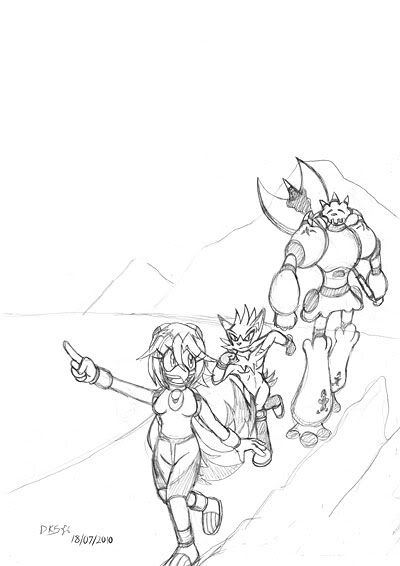 Island Trotting - BASE COLOURS PHASE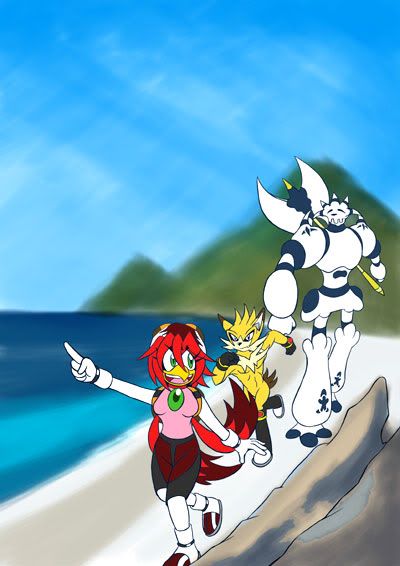 After I'm done with the
Front Cover
I'll be moving on to the
Back Cover
which will feature Duke Vienna and Stream the Hawk in a mighty clash. Sweet.
GRAND HUNTER Book 01 - Fortune Islands
(16th July 2010)

It took me a solid 3 weeks to reconceptualise the entire comic chapters of the former 'The Grand ASHWORTH Fortune' series.
So far
I'm very pleased
with the result, there were a lot of significant changes to the dialogue and now readers will have a better understanding of what's going on and what's to be expected in the future of this comic series. I have a clear idea of where I want GRAND HUNTER to be headed for, chapter to chapter, arc to arc.
The book will be on sale for the first time (a relaunch more like it) for GRAND HUNTER.
This book will capture everything there is to know so far in the story -
a total of 180 pages worth of comic/story content (printed in A5 size, perfect bind, full colour covers)
. Extra content will include an art gallery and 2 advertisements of my favourite webcomic series/concepts online - all of this section will be printed in full colour.
So that's close to 200 pages worth of history
behind the works of my life long project that will continue till I move on to another. GRAND HUNTER will continue to live on for as long as I'm inspired.

Where will the book be sold and when you ask?
I will be attending The
Summer of Sonic 2010
this year and I will be given an art table. You can meet me there in person and get it signed as well!
The cost price of the book will be set at £16(GBP) or $24(USD)
at the table.
I will be selling additional merch which will come in the form of posters laminated with a lovely gloss finish.
The posters will be on sale at £6(GBP) or $9(USD) each.
Of course if you would like to donate more than the cost price I'm more than happy to accept.

Anyways here are some mock images of the comic book. I'll be taking proper photos when I have the read thing printed on hand tomorrow.

Mock Cover Page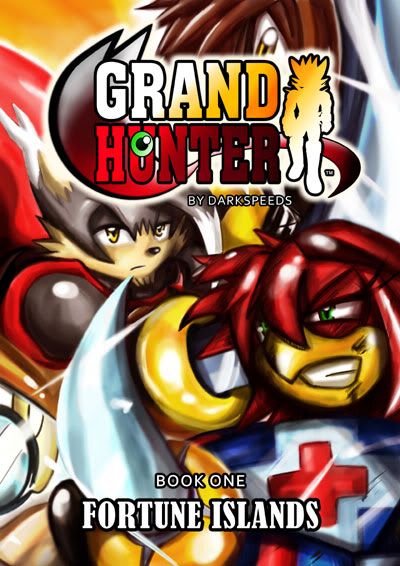 Content Sample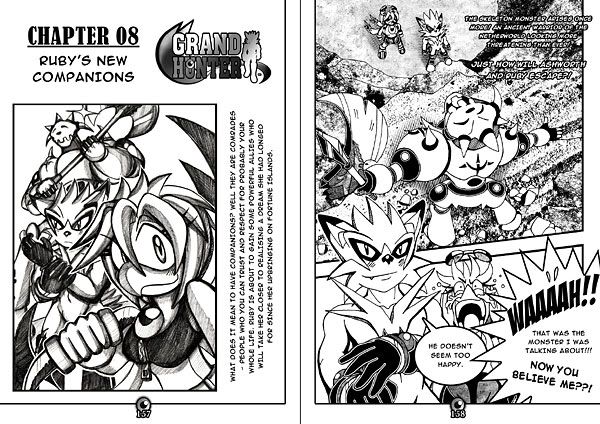 Mock Back Cover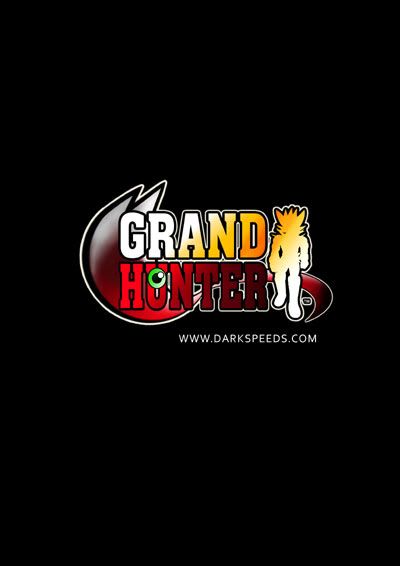 The 200 page comic book will also be made available after I come back from my holiday in August. It should be ready for print via
INDYPLANET.COM
or
Lulu.com
. If you've got Paypal you can get a copy of this book very easily anywhere in the world.

GRAND HUNTER Companion In The Works
(29th June 2010)
I'll let the pictures speak for themselves.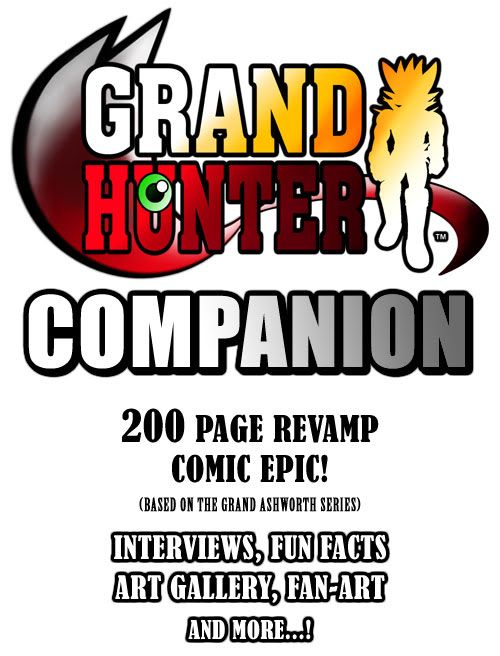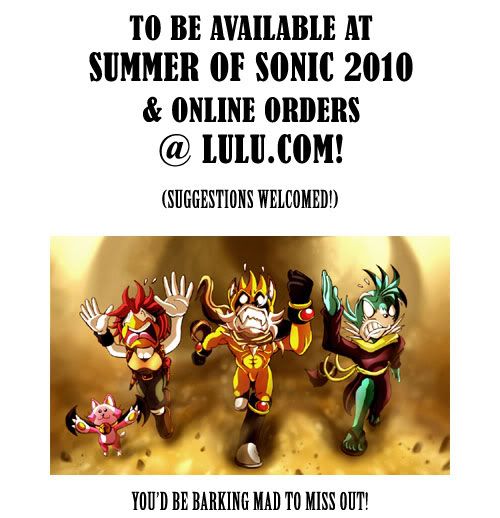 If you're still curious as to what this is I'm planning to
re-launch
my original comic series
'The Grand ASHWORTH Fortune'
by re-publishing the online comic in a 200 page perfect-bind book. I'm still in the process of making amendments to the contents by adjusting bits and pieces to the story and artwork but yeah feel free to send me suggestions on what should be added into the book. If I like your idea I'll add it in.

This is something that you can hold into your hand and read whenever you want (
it's A5 in size
, I'll show photos of the final product when I've printed them all ~ about 30 hard copies or so) - you can treat this as a special collector's item too in honour of the 'The Grand ASHWORTH Fortune' comic works I've done since day one.
Hope to get some feedback on this before I get it published prior to Summer of Sonic 2010 on August (which is only a month's away!).
Cost of the book will be set a few dollars or so above the cost price of making the book (it'll probably cost 15-20 Aussie bucks to make a good quality product - colour pages included in some parts of the book!).
I want to make it as afforable as possible and as accessible to everyone who wants a copy.
Ordering online should be cheaper but if you purchase the book from me at SOS2010 you can get it signed and have a doodle in there for free!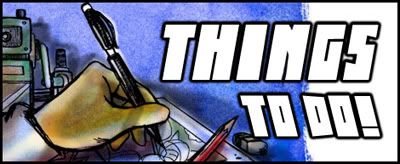 Finish the remaining Sonic Fan Comics - I WANT CLOSURE!!!

Work on Darkspeeds.com and GRAND HUNTER websites.



Finish off the rest of the SUMMER OF SONIC 2009 videos.