Back To Square One
(16th March 2010)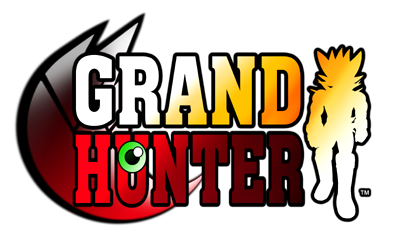 The following image will perfectly sum up/paint a picture of my 'recent' feelings for the GRAND HUNTER comic project that I've been working on for the past couple of months.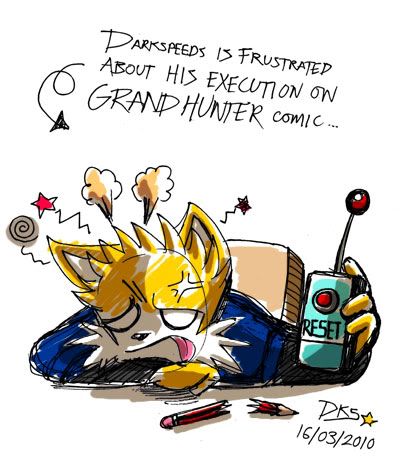 It's no surprise really - because of work, running errands back home, planning for a holiday to Bali, making application for a higher duties/supervisor role in my department of E-Gaming, chillin' out and relaxin' with family and friends - I didn't really get much time to dedicate to the comic series as of recent.
Not to say that is a bad thing because my priorities comes first and the comics are not a top priority in my life - it's really an extra as so to speak. My passion for drawing comics, cartoon and Sonic fan art is (as mentioned many times throughout my lifetime) a hobby and always will be. It's an escape from reality to put it in another sense - and it's a pretty expensive hobby since it takes up a lot of my time that can be spent more on going out and socialising with real people/networking and such - an all important step if you want to get into a relationship and have a family of your own one day in the near future.
But nevertheless the frustration comes at a time when I thought I had GRAND HUNTER ready and set in motion - I thought I was ready to deliver the pages to my fellow fans and readers of the series and get them engaged in the story of my comic creations. That is not the case as of today. Why? Well I want to be honest with you all...
I'm not satisfied with the work put into the comic project.
So to keep it simple the concept for the first saga which consists of 4 issues (each containing around 20-22 pages) was not good enough for my liking. There were plot holes. The bad guys weren't solid enough to hold an engaging purpose in the story and the plot was too complex. In addition I was still indecisive about the comic style/format to be used.
You can have a preview of my (to be scraped) works towards Issue 01 below. There are 6 pages (all except for the first) that needed to be coloured after I've done another 6 progressive pages in black and white sketch form.
Let me know what you think of the execution so far...
Issue 01 - Adventure In The Desert - Page 01 - To be scraped.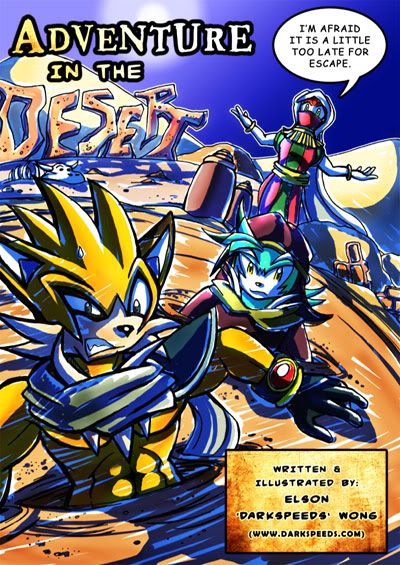 Issue 01 - Adventure In The Desert - Page 02 - To be scraped.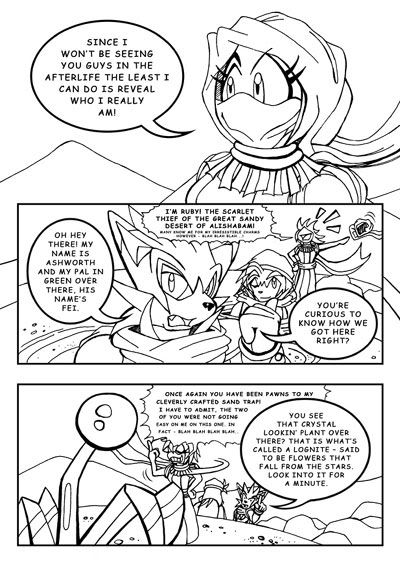 Issue 01 - Adventure In The Desert - Page 03 - To be scraped.
Issue 01 - Adventure In The Desert - Page 04 - To be scraped.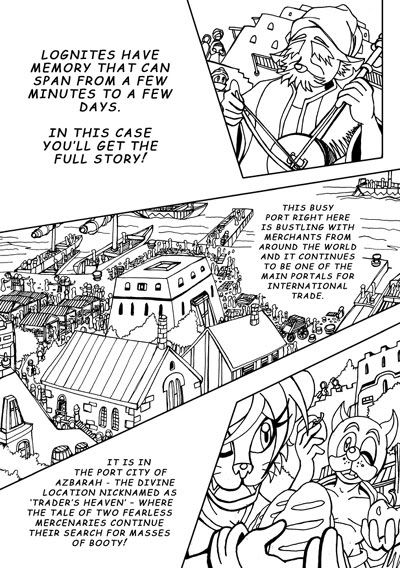 Issue 01 - Adventure In The Desert - Page 05 - To be scraped.
Issue 01 - Adventure In The Desert - Page 06 - To be scraped.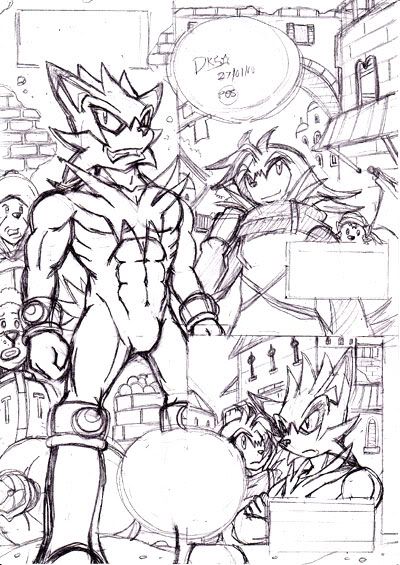 Now that you've read through my most recent stuff for the official GRAND HUNTER story now it's time to say good bye and
say hello to something new and refreshing at the beginning of APRIL 2010
. I will try to make that as my deadline for some fresh material on the GRAND HUNTER front. Hope you can join me then!

Visual Step By Step for 'Mad Desert Dash'
(12th March 2010)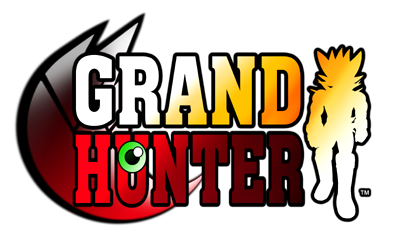 Well you know me, lately at the end of each coloured concept piece (that's based off my original cartoon series) I post up a visual guide of the
creation process
for that specific concept piece.
Here it is in 4 easy steps
:
01 --> SKETCHING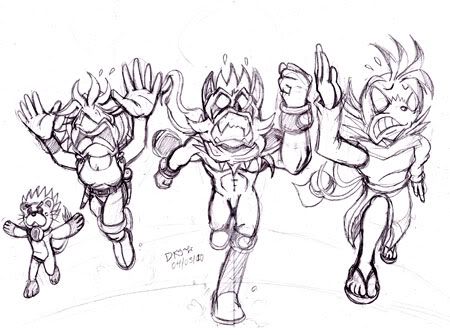 02 --> INKING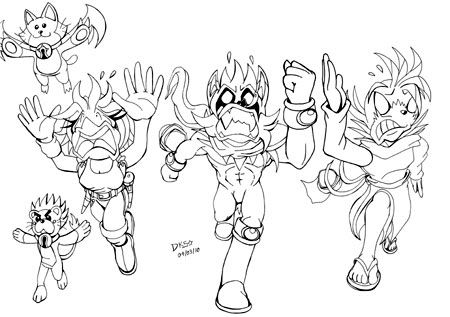 03 --> ADDING THE BASE COLOURS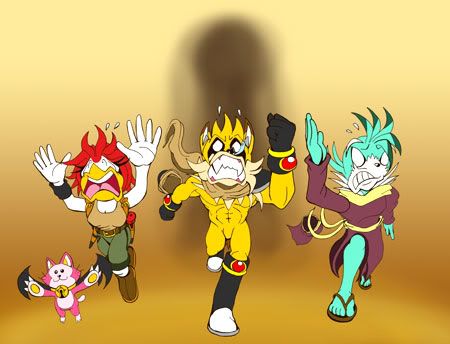 04 --> SHADING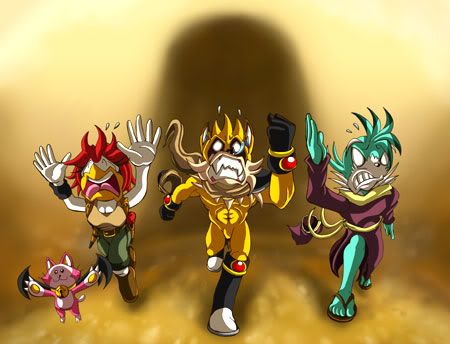 05 --> FINISHING TOUCHES/FINAL PRODUCT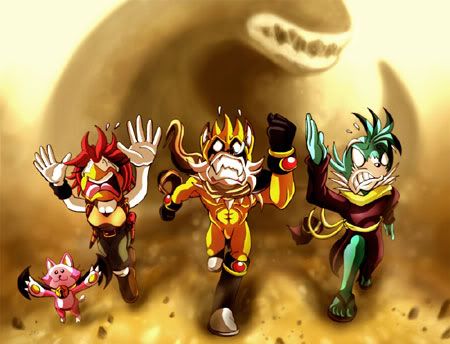 That is all for now! I've got a ton of work to catch up so if you'll excuse me I shall get back to you all when I'm free!
Keep on drawing
and
keep on inspiring
! *thumbs up*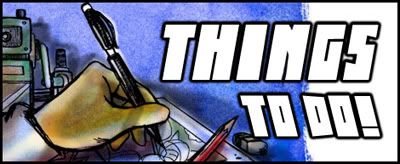 Concept preparations of 'new series' GRAND HUNTER (Chapter 01: 'Adventure in The Desert', FULL COLOUR - 22 page comic First Arc containing 4 issues. Progress - SCRIPT = 25%, COMIC PAGE = 15%

Concept preparations of 'new series' CLOUD RAIDERS (work in progress)



Sonic Archie fan comic series - 'DEPARTURE' (currently ON HOLD)

Update and complete ALL of my FAN-COMICS starting with Sonic Adventure 2 Fan-Comic (95% complete - ALMOST THERE!!)



Finishing my SOS Promo Videos – then plan and prepare Sonic community meet-up in the United States of America for 2010 (codename: UCSTH - United Community of Sonic the Hedgehog)