Hey everyone! I'm on the road to recovery!
Just wanted to share a few fun things with ya.
Firstly my horrible attempt at voicing some page samples from

's awesome comic - XDRAGOON series. You can check out the latest from his
official website
or DA club

I did the first take in Broken-Portuguese and the following in English. Good times man. I know some friends who know the language very well and I'm dying to hear how many times they laughed or giggled at the mispronunciation of almost 90% of the words!

Click on Rocky below to listen!
The most important thing was to be able to portray the characters and I think I did a decent job - well with the exception of the girls of course! I've known Felipe's XDRAGOON comic series ever since the day worked my way up on deviantART. He's talented and I'm very much looking forward to some exciting news to come of the series in future.


Secondly
Vizardjeffhog
from The Sonic Stadium posted some
exciting news
from the team of OverClockedRemix.com. They're about to release a brand new album dedicated to the SONIC CD video game entitled: TEMPORAL DUALITY: A Sonic CD ReMix Album (
both the Japanese and US versions have been taken into consideration!
)
This was truly awesome news to me since Sonic CD has been one of the earliest Sonic music tracks that I've listened to over and over again when I was a young teen (
well to be more precise it was the Japanese official remix album that got me hooked, I listening to those tracks while I was drawing stuff like SA2 Fan-Comic, Tails Away and Picnic Heaven
).
My favourites would have to be Dr. Jigglyman and Miracle Planet (
tracks 3 and 6 from memory
). Both of those amazing tracks will always remind me of the first impression I got of that unique 'SEGA' tune of the early 90's.
Anyways towards the very end of the video you'll hear a chilled out rap rendition of the Sonic CD theme - performed by DiGi Valentine (
renown for his 'English chilled-out' rapping style and he's also one of the most proactive NiGHTs I know of ever since the days of the very first Summer of Sonic online
). You can hear a reenactment of my first reaction when I heard the song by clicking on the image below.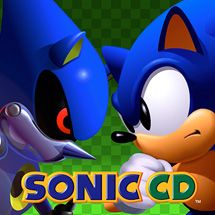 Thirdly I want to give a shout out to the two hosts who ran a brilliant new podcast on the SEGASonic Radio network called:
The Super Power Flower Hour
. Hosts FTA (
aka 'Find the Computer Room!'
) and SonicMovies managed to grab hold of Ian Flynn from Archie Publications for an interview that I found most entertaining, insightful and satisfying.
If you're a fan of the Sonic Archie comic book adventure series then look no further if you want to hear some really cool and fun stuff from the head writer of the series! The hosts asked a bunch of questions that were relevant, interesting and downright amusing - the answers and repercussions were pure joy. I especially liked how Ian maintained composure throughout the interview - whislt talking about business, work ethics of being a writer, his pastimes, his loves, his... Well I can't find anything the dude disliked! Uhm what else, ah yes, he also talked about upcoming projects (
ala Sonic x Megaman Crossover
) and answered most of the fan questions that the hosts gathered together prior to the interview.
To me I knew Ian (
from my meeting with him at Comic Con 2011
) as a humble, talented and fun guy, and this interview proved it - in fact it proved it right over the fence.
So here it is, listen to and learn from it the experience.
Once again props to the hosts for organising the show and interview. Great job guys!
Last but not least
thanks to everyone who passed on their well wishes when I was recovering from my emotional state last week. Take care guys and gals, I've got lots planned in the coming week! Stay safe and stay cool!

*thumbs up*